---
17 March 2018 - English Schools Cross Country Championships Leeds 2018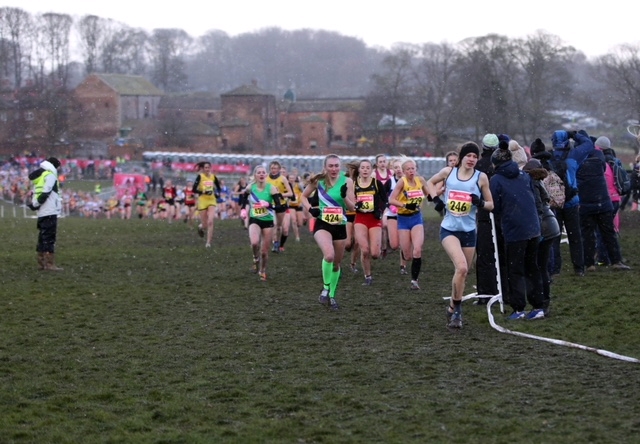 Yasmin in the senior girls race
This years English Schools' Cross Country Championships was held within the historic estate of Temple Newsam, Leeds, West Yorkshire, against the backdrop of the magnificent Tudor - Jacobean mansion, in grounds landscaped by Capability Brown in the 18th century.
With the weather taking another turn for the worse it was looking likely that the Championships may have been called off but then a refreshing message appeared on the English schools website:
"The weather forecast is brrr... with strong cold winds bringing maybe only about 20mm of snow...perhaps...no more. This is normal cross country weather in England and the Championships will go ahead as planned. This is your chance to decry the common perception that kids nowadays are deemed to be 'snowflakes'! Turn up. Run. Get cold. Get muddy. Enjoy getting warm again! This is proper cross country."
A brave and ultimately correct decision. The weather was bitterly cold with snow showers, strong winds and the odd spell of wintery sun but the course was great and well marked out. The tough hilly course wound around the grounds taking in sections that were wet and muddy under foot and finished in the shadow of the imposing Temple Newsam mansion. The course was perfect for spectators who could watch all of the races unfold from the high ground.
All forty-six English Counties select their best eight athletes for the honour of being the best in the Country, so the competition is always fierce and the fields large. An impressive twenty-eight Blackheath and Bromley Harriers were selected for their counties and another seven selected as reserves.
First up were the Inter girls (school years 10 and 11), running a 3.8k route.
Sophie Hoare set off hard and was rewarded with a fantastic 17th followed by Ava White running well in 37th just in front of Lucrezia Polloni having a great run crossing the line in an impressive 39th. Next, followed four Andy Frankish coached girls and good to see Morgan Squibb back running again after a short lay off placing 82nd. Zoe White in her first English schools was a fine 115th with Jess Neal a good 171st. Bethany Panton in her first English schools was 212th and Sabrina Mannes finished in 219th.
The Junior boys (school years 8 and 9) ran over a 4.1k course and Sam Reardon (coach Mick Jones) making his English schools debut was BB's only representative and was a respectable 114th. Tom Brash had also been selected but unfortunately had to withdraw a week before the champs having picked up a leg injury.
The Junior girls were up next running 3.1k and BBHAC were well represented having athletes competing for four different counties. Three Phil Kissi girls all competing for London included Naomi Toft who started well and finished a fantastic 14th,. Lara Mannes in her English schools debut had a solid run in 50th followed by Anwen Thomas finishing 64th. Kent's Ellie Dolby in her 2nd ESAA Champs was 69th with Hannah Clark and Lily Meers both a year young making their ESAA debuts placing 122nd and 245th respectively. Zakia Mossi representing Middlesex continued her fine English schools career with a great 79th place finish to add to her track and field 800m bronze win in 2017.
Imogen Hadley completed the age group running for Surrey and finishing 254th.
The Inter boys running 5.2k were next to feature and with no Kent based BB athletes it was down to the Nigel Sticking coached trio of London boys Oliver Bright, Matthew Francis and Peter Guy, along with Middlesex Carlos Ohler to fly the flag.
Oliver, no stranger to the English schools having represented them last year when placing 7th earning him his England vest, went off with the pack and ran superbly considering he is a year young in this age group and finishing high up in 16th. Matthew Francis is in great shape and started well but was hampered by a shoe problem only to find out later that he had been badly spiked, ruining a new pair of spikes and drawing blood! Despite this Matthew still finished a respectable 109th. Peter Guy ran in a typically determined fashion placing a very good 131st. Carlos has made great strides having only started his running career a few short months ago and should be pleased with his first English Schools experience, placing 274th.
The senior girls (school years 12-13) ran 4.1k and Yasmin Austridge in her sixth and final schools cross country race produced her highest ever finish battling well for a superb top ten finish placing 9th. Lottie Weitzel continued her great season for Kent crossing the line in 112th while Eloise O'Shaughnessy running for London placed 156th.
Coach David Liston had three athletes running in the senior boys 6.8k race. Lewis Mills racing for Kent was just inside the top 100 in 98th. Then Theo Wood, making his schools debut having only just started racing competitively this winter finishing 141st with Callum Myatt also making his schools debut just behind in 167th.
Two second claim senior boys also had great runs in the form of Ricky Lutakome placing a solid 54th and Aaron Enser 78th.
Full results here http://esaa.net/v2/2018/xc/xc18intro.php
To view all of the races see the Vinco link http://vinco.elasticbeanstalk.com/videos/23647
Paul

---
28 January 2017 - SW Vets X/C Sidford
Full results here...
Photos from Chris Woodcock
Peter Hamilton was 22nd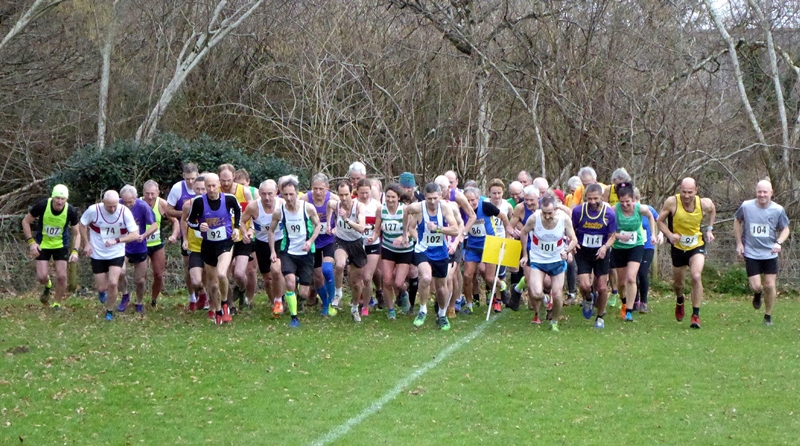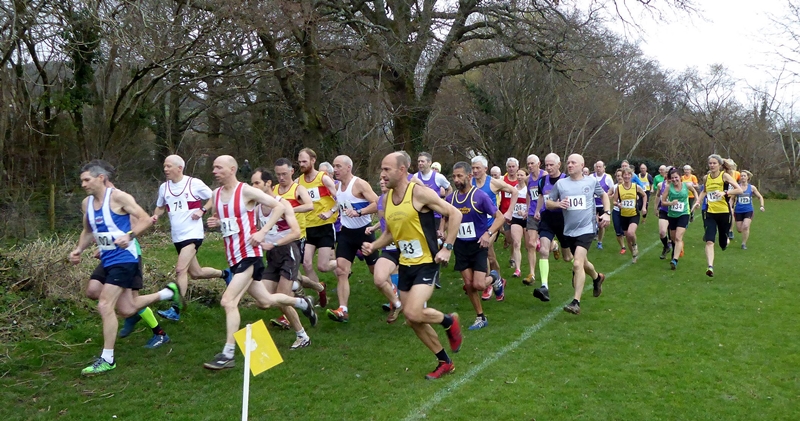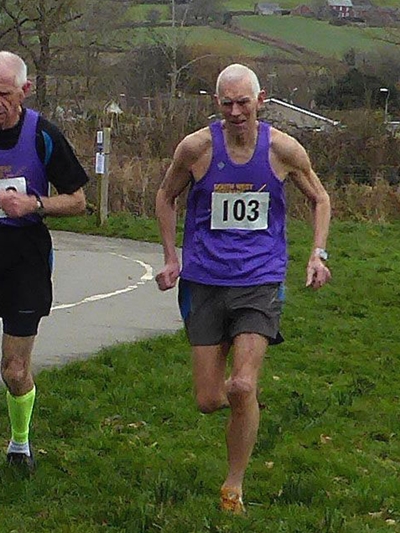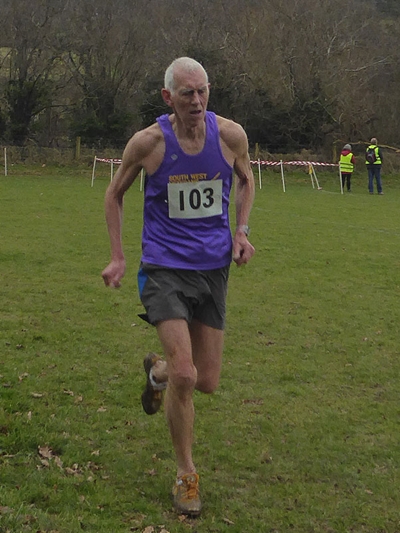 ---
27 January 2018 - South of England Championships - Brighton
Mud, Rain, Hills, Wind. What is not to love.
Yesterday due to the whole fiasco in the organisation and travel arrangements a smaller than usual team of dedicated Heathens traveled down to Stanmer park in Brighton for the 2018 South of England Cross Country champs.
With the weather deteriorating the nearer to race time it got and with all other races having happened before hand it was always going to be a tough day at the office for the 7 that were brave enough to turn up.
First home for the team in probably one of his best senior performances in a Blackheath vest and considering this time last year he was barely running Ross Braden finished in 24th place in some fairly respectable company.
Next home and again having a strong run and ever improving was the second team manager Dan Kennedy in 117th. A few minutes further back to complete the team management representation was Chris Tuck in 168th.
Following up with some solid running was Jon Vintner in 240th. 40th places back was Rich Hall in 280th. The last finisher on the day was the ever more regularly attending Graham Hollingdale in 347th.
The course did claim one casualty as Tim Ayres suffered a twisted ankle and was unable to complete, declaring that it is still better to have DNF'd than DNS'd. A message that we hope everyone might embrace for the final home Kent league race at Sparrows Den on the 10th Feb.
A the time of writing the team scores are showing on SEAA as 4 to score and we were 19th in this.
Well done everyone that braved the conditions and turned out. A few more events coming up with the club 10 mile next Sunday, final Kent League on the 10th, Ranelagh mob Match on the 17th @ Richmond Park. Then the big one THE NATIONAL at Parliament hill on the 24th.
Up the Heath
Ross, Chris and Dan

---
6 January 2018 - KCAA Cross-Country Championships - Brands Hatch
Full results here...
Kent Cross Country Champs Senior Women
Amber Reed and Kate Curran did us extremely proud, producing outstanding runs at the Kent Cross Country Champs. Originally we had 8 senior women down to run, but due to illness and injuries, it was unfortunate that sadly that most had to pull out. Despite this, Amber and Kate still ran and Amber came in a very impressive 13th place in 35:03 and Kate was hot on her heels in 18th place and a time of 35:38. Who knows how we would have done with a third team member.
Hopefully we can have a full team for the National Cross Country Championships at Parliament Hill.
Well done ladies.
Jen Neal
---
Blackheath and Bromley HAC young athletes got 2018 off to a winning start, collecting an impressive medal haul at a very cold Brands Hatch, in the Kent County Cross Country Championships. Over 50 BB's youngsters braved the bitter cold, but dry conditions and finished the day winning two team trophies, two individual golds, one individual bronze and winning team medals in all but one age group.
Our most successful age group was the U15's where we secured comfortable individual victories in both the boys and girls races. Morgan Squibb looked superb winning her 4.1k race with a 14 second cushion over second place and Oliver Bright won the boys 4.4k race with a more modest 5 second gap.
The U15 girls squad have been strong all winter and so winning the team trophy was no surprise. Following Morgan home was Ellie Dolby in a fine 4th place with Zoe White also having a great race, finishing 5th. Showing our strength in depth Jess Neal was a strong 8th, Bethany Panton an impressive 10th and then in close proximity were Ellie Osmond 13th, Olivia Berry 14th, Kelsey Pullin 15th, followed by Ruby Dunkley 20th and Emily Davis 24th.
In the boys race Oliver Bright went two places better than in his only other previous Kent Championships, winning his first Kent County title. Oliver led a big BB squad home and their collective efforts were good enough to secure team bronze. An impressive run from Pablo Seema Roca in 14th, Sam Reardon, only just back to training, a solid 18th and a fast finishing Freddy Georgiou in 24th completed the scoring four. Jake Leng was a good 31st, Bailey Marks in his first County Championship was 39th, Will Andrews 42nd, Jean Sammutt 47th and Nick Paddington 50th.
The U13 boys have a full strength squad but were up against other strong clubs. Towards the end of an exciting race it was clear the team title was being fought between two clubs, as Invicta East Kent AC and BBHAC held all the top 6 places , three a piece Two Invicta lads were pulling clear and BB's young George Shaw pushed on trying to break Invicta's monopoly but the Invicta lads were too strong and crossed the line in 1st, 2nd and 3rd. George's great effort guaranteed him 4th place just ahead of Max Gregson and Ben Campbell finishing strongly in 5th and 6th. So with Invicta 1,2,3 and BB,4, 5, 6 the fourth runner was all important and how pleased were we to see sprint hurdler Oliver Robertson sprinting for the line, crossing in an impressive 12th place. We had yet to see the fouth Invicta athlete but the BB boys kept coming in, with Jamie Sears having a great run in 25th and Sam Stuart having a strong race placing 34th. Ted Marston looked strong finishing 39th and Jake Anthony did well to finish 57th despite having very sore heels. Oles Chaban was 70th and great to have Matt Smith back in the team after a couple of major set backs and he can now build on this with confidence going forward. In the excitement of the race no one had seen the all important fourth Invicta lad cross the line, so a tense wait until the official results were announced. Blackheath U13 boys team had won and comfortably by over 20 points. This just goes to show what strength in depth means and Blackheath boy s U13 squad were more than worthy winners, a fantastic gold effort.
Nine U13 girls toed the line for their 3k race and it was Lily Meers first BB home in a fine 5th place, with Hanna Clark in a strong 9th and Amelia Middleton just behind in a great 10th, completing the three to score team that would later collect their team silver medals. Cameron Kelly Gordon had a fine run in 16th place, Isabella Louth was a strong 27th, Amelie Willars 31st, Gabby Buddle Smith 33rd, Katie Brash, 36th and Sian Smith 43rd.
U17 boys age group is very competitive and the BB boys will be delighted with their team silver medals especially as we only had a squad of four running on the day. With four to score in U17 race all our boys efforts were rewarded with County silver medals. Matthew Francis led the BB charge placing a fantastic 3rd and also picking up the individual bronze to add to his team medal. Peter Guy ran in his normal determined fashion and placed an impressive 8th whilst Callum Myatt looked good finishing 12th and Theo Wood running in his first County Championship placed 32nd and made a massive contribution to the teams effort, helping secure silver.
The U20 women also secured team silver medals with all three of our girls tightly bunched with Jess Keene in 5th, Lottie Weitzel 6th, and Lucy Elms in 7th.
The U20 men matched the girls also winning team silver for their efforts. Lewis Mills brought the team home in 5th, with Charlie Davis 12th, Joss Barber 13th and Oscar Hussey 14th.
Only two U17 girls racing meant no team prize contested but a great run from Mille Smith placing 7th and Charlotte Faries in 29th.
The Kent County Cross Country Championships is a well run event with an excellent results service. Our very own Past President Dave Cordell was race referee and great to have current President Nick Brooks in attendance, supporting all our athletes, along with Past President Mike Peel supporting and taking the great photos we see on our website.
Paul Austridge
---
Despite it being the beginning of January, the wind being brutal and the distance daunting, we once again got a strong team out for the Kent XC Championships at Brands Hatch and distinguished ourselves in both the 6 and 12 to score categories.
Team manager Ross Braden set the tone brilliantly with a well judged race to come 6th overall and surely secure a place in the Inter-Counties. He was backed up ably by Will Ruiz, fresh from the apparently ultra high altitude English city of Birmingham, who had one of his best races for the club to come 12th and also interest the county selectors. This was followed by excellent packing from the remaining two-thirds of the 6 to score led by part-time Scot Peter Tucker, somehow rejuvinated by Irn-Bru and deep-fried Mars Bars, in 26th, Dan Kennedy in 28th, the eternal drama queen Danny Brewer in 29th, and Chris Tuck in 34th- a significant improvement on his 72nd from last year.
Luca Ercolani built on his fine run at the Kent Masters XC to come 66th, followed by Tom Desborough in 87th, who celebrated being a senior athlete by competing under his own name. Paul Sharpe ditched his smart shirt and trousers for proper running gear to sneak into the top 100 in 96th. Dan Marks continued his renaissance with an impressive 135th, backed up by Richard Byford in a strong return from injury in 151st and Blackheath's joker in the pack Tim Ayres in 159th to complete the scoring and the line-up for the club.
Blackheath were 4th in the 6 to score (out of 16) and 4th in the 12 to score in what seems to be a recurring position for us this season.
Well done to everyone who ran!
Up the Heath!
Ross, Dan and Chris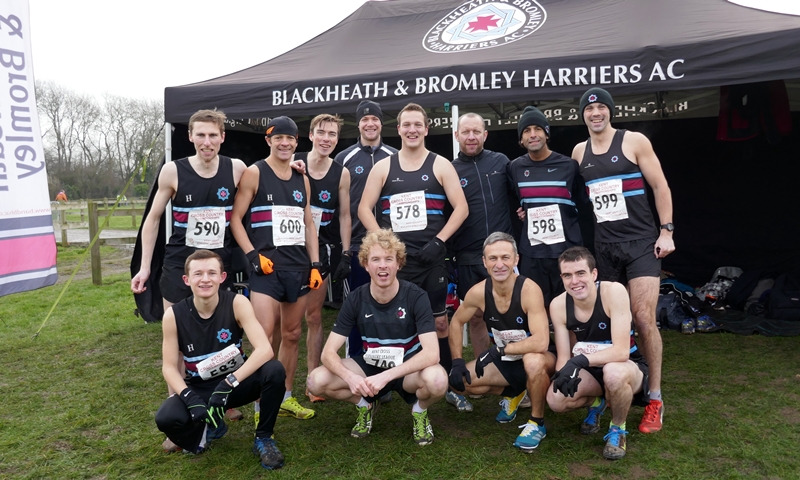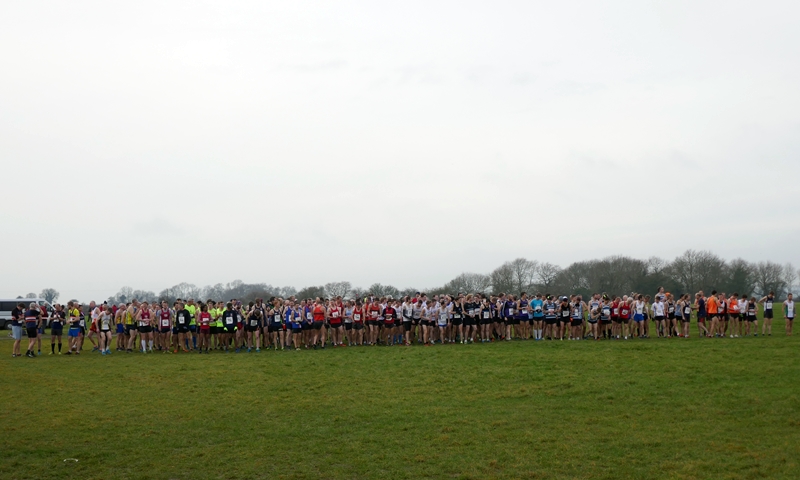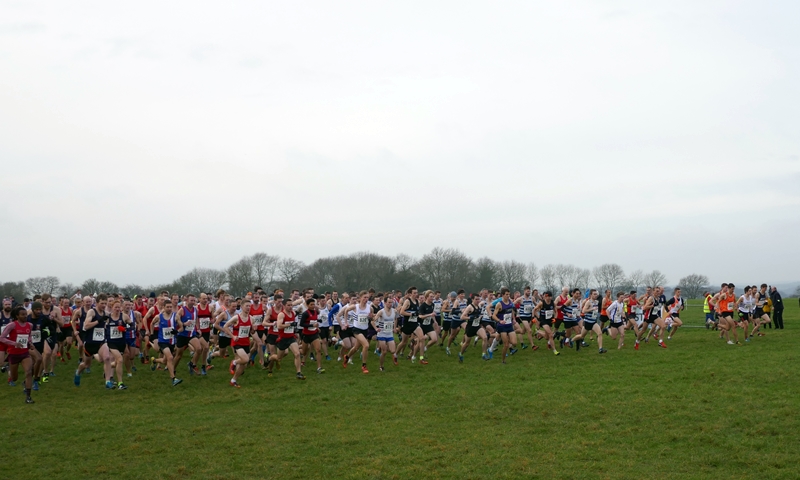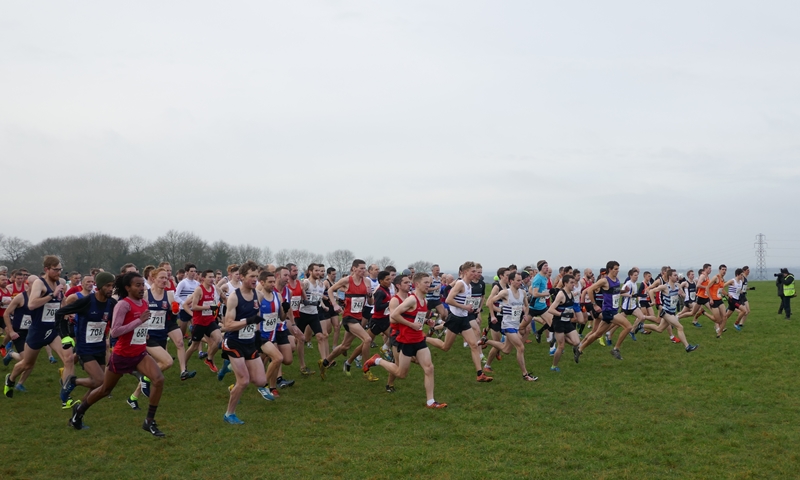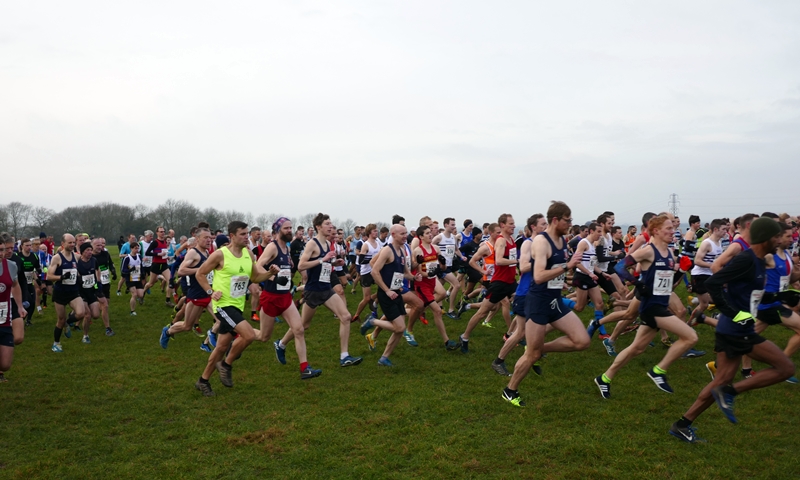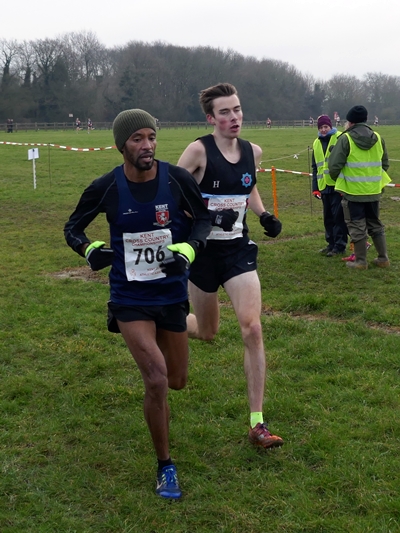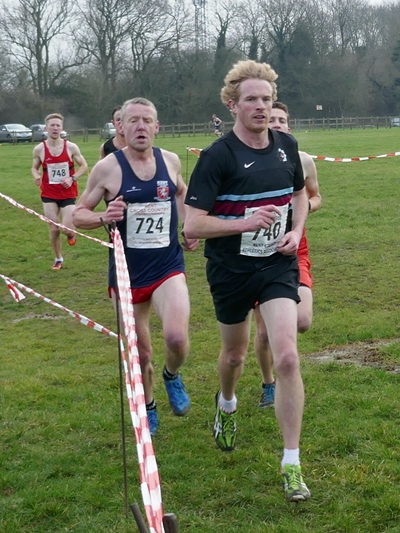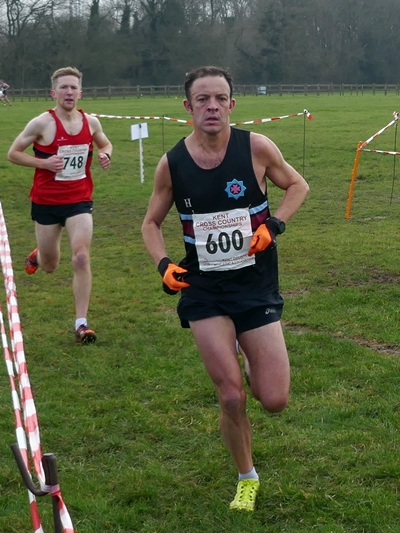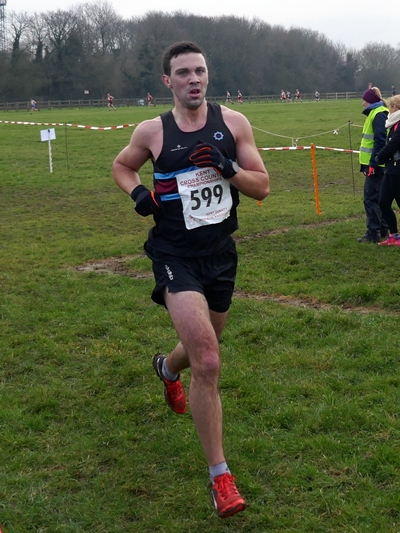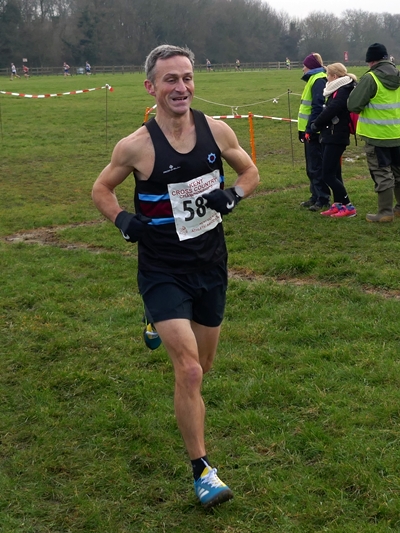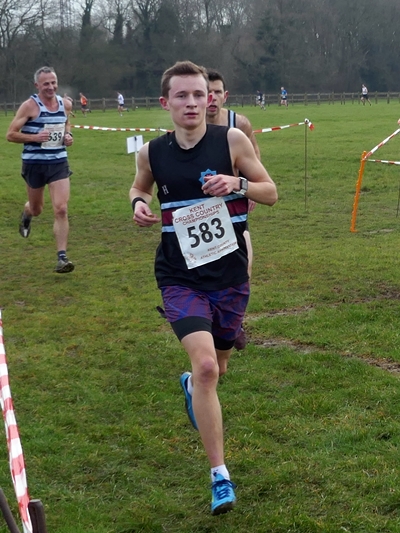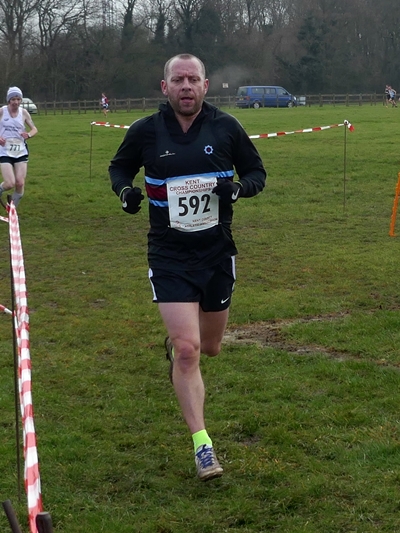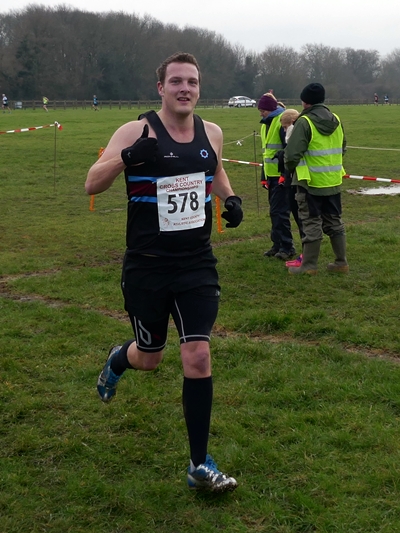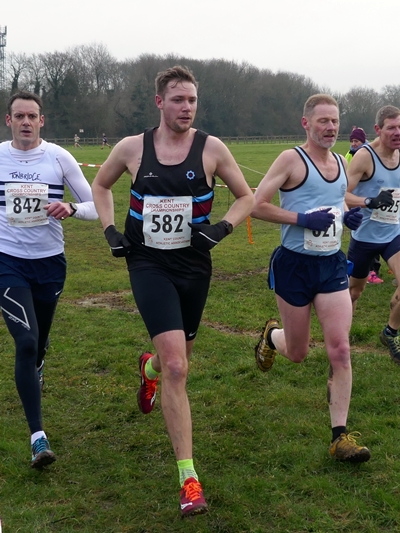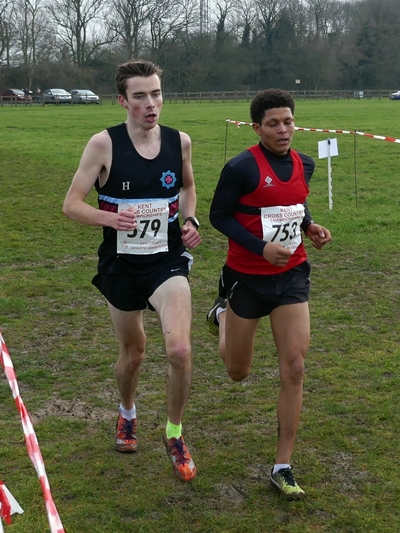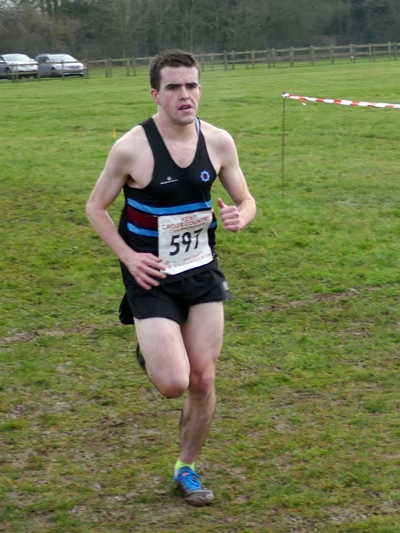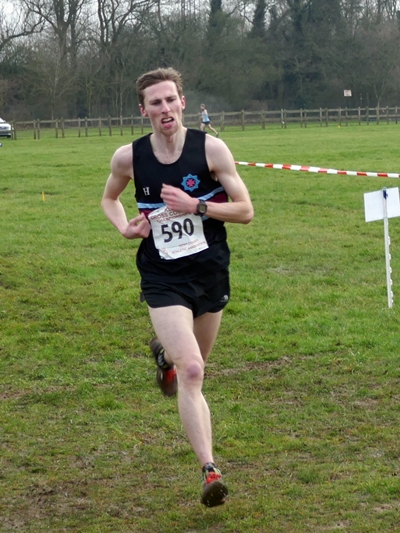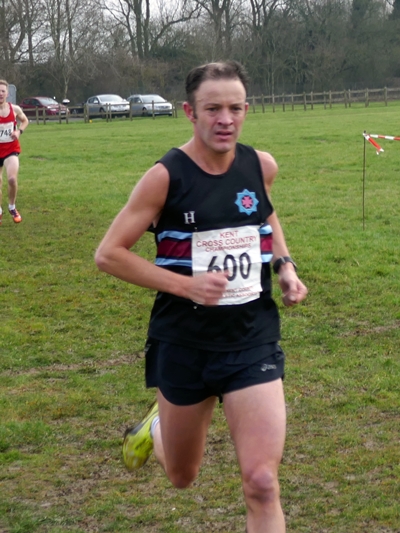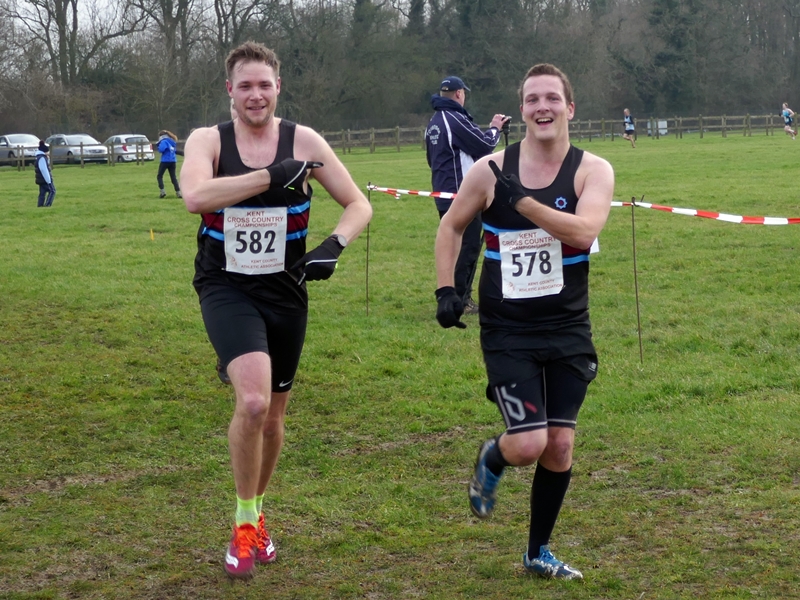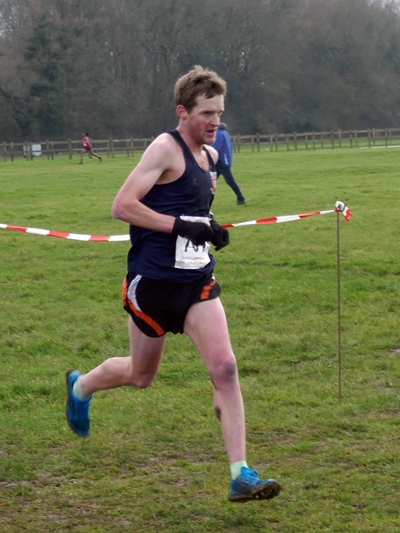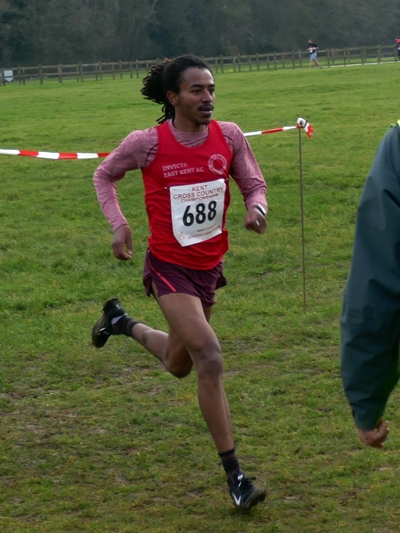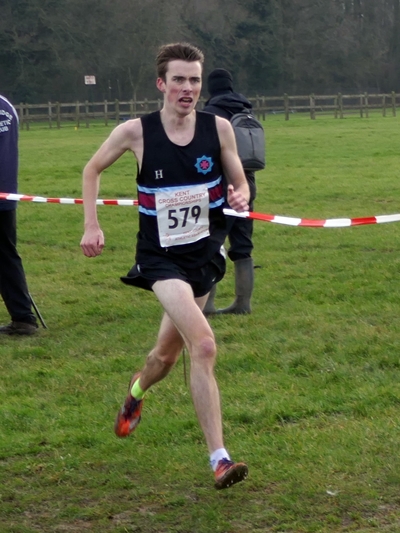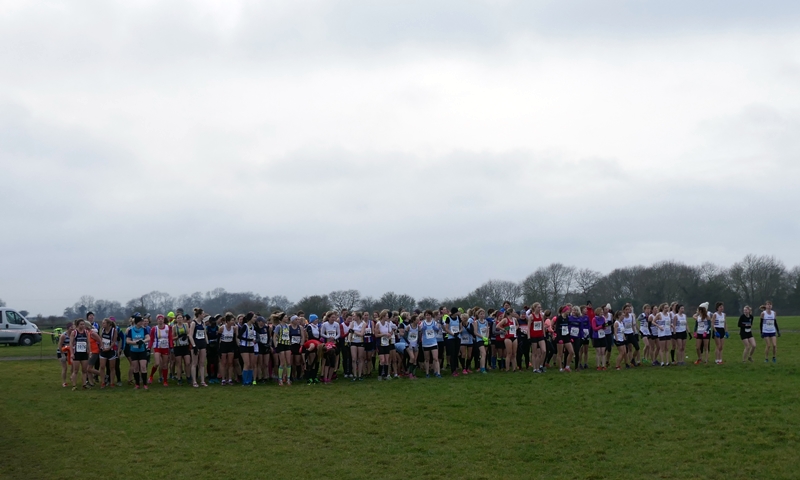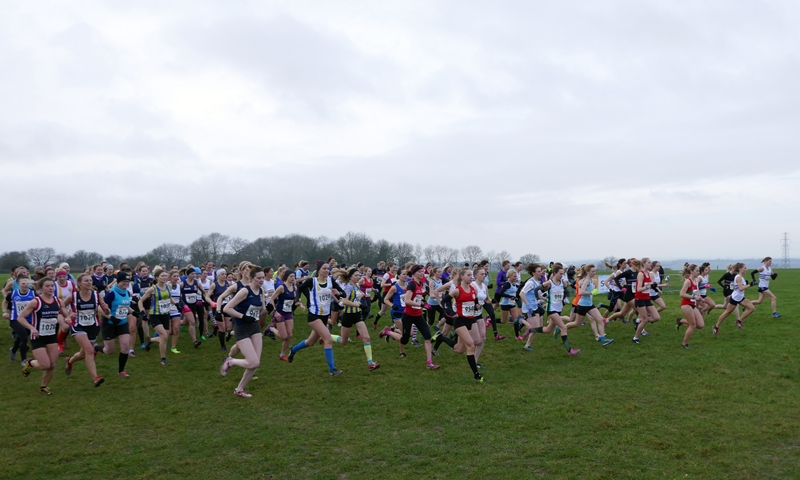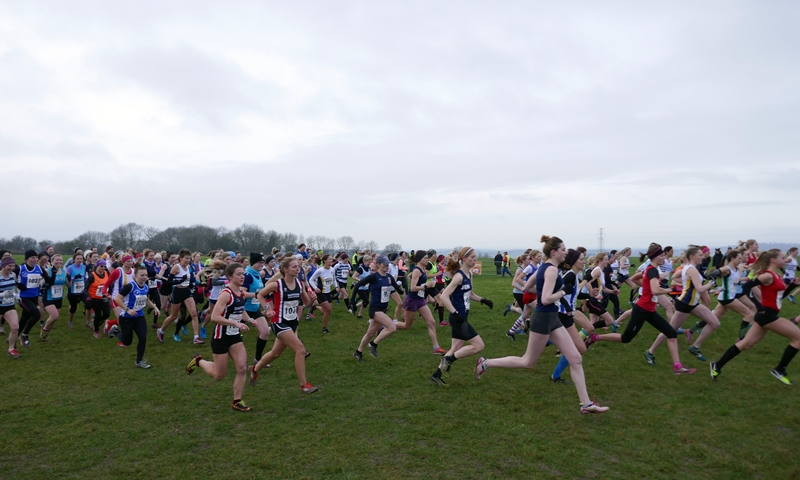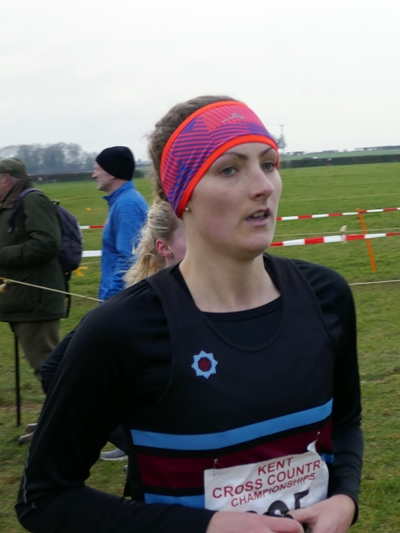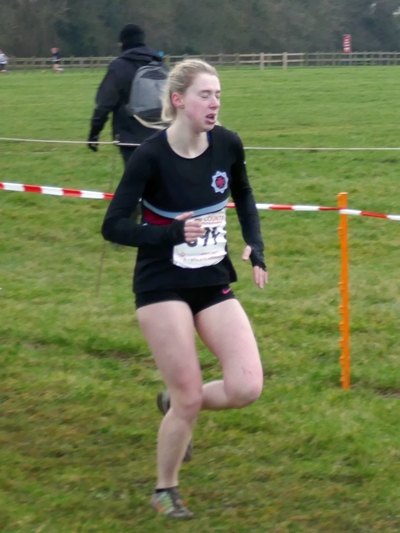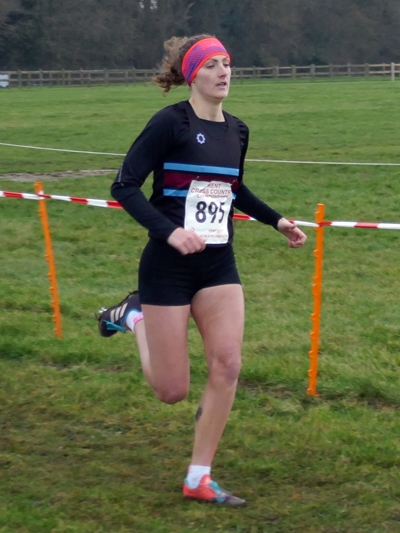 ---
25 November 2017 - Inter Area C-C Challenge Bournemouth
Photos from Chris Woodcock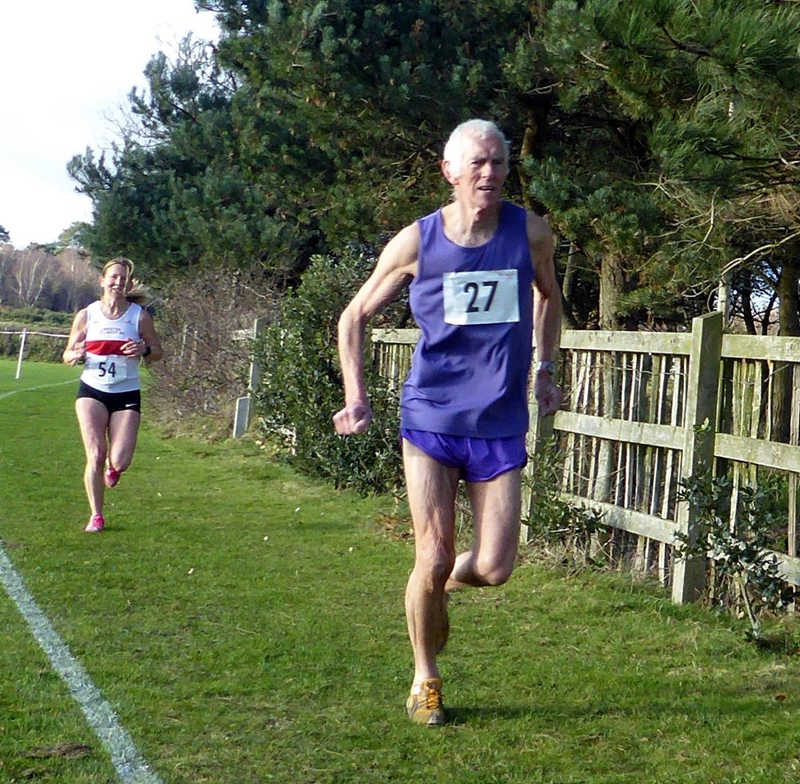 Peter Hamilton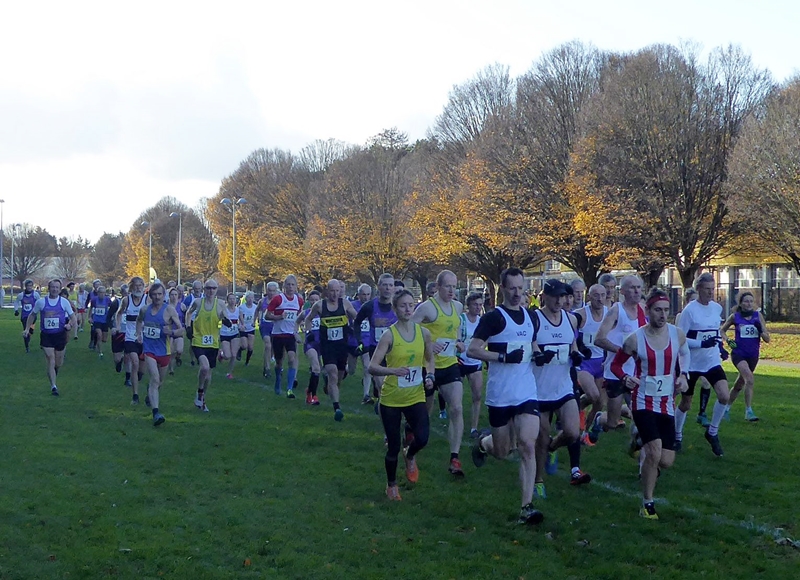 ---
25 November 2017 - South of Thames Champs - Beckenham Place Park
So on Saturday a small but select team of runners made their way to Beckenham Place Park to take part in the South of the Thames 5mile cross country race.
Due to other commitments, continuing injuries and the number of races in November we were only able to field the bare minimum 4 to score.
First hone and showing his decision to miss last weeks London XC champs was a good move was Alex Gibbins coming home in a strong 15. Alex looked to be running well ahead of next weeks Kent masters.
Following up further behind and feeling the effects of his third race in 7 days was Chris Tuck in 30th.
Tim Ayres was next home and valiantly showed his clubmanship by competing having suffered all week from man flu but knowing his participation was required to complete the team. Tim still managed to get round in 164th.
Completing the team fresh from the the evenings before club dinner and accompanying liquid refreshments was Rod Harrington in 219th.
This is a good event and hopefully over the next few years we can start to increase our participation numbers.
As a team we finished 19th. One place behind Croydon and 2 ahead of Beckenham.
A mention to team manger Dan Kennedy who chose to team manage and spectator a decision that looked well made as he came third on Sunday at the Battersea 10k in a new PB of 33:19.
Also a mention for Phil, Will F and Joss all who represented the club colours at the Euro Cross XC trial in Liverpool.
Up the Heath
Ross, Dan, Chris

---
18 November 2017 - England Masters in the British & Irish Masters International XC, Derry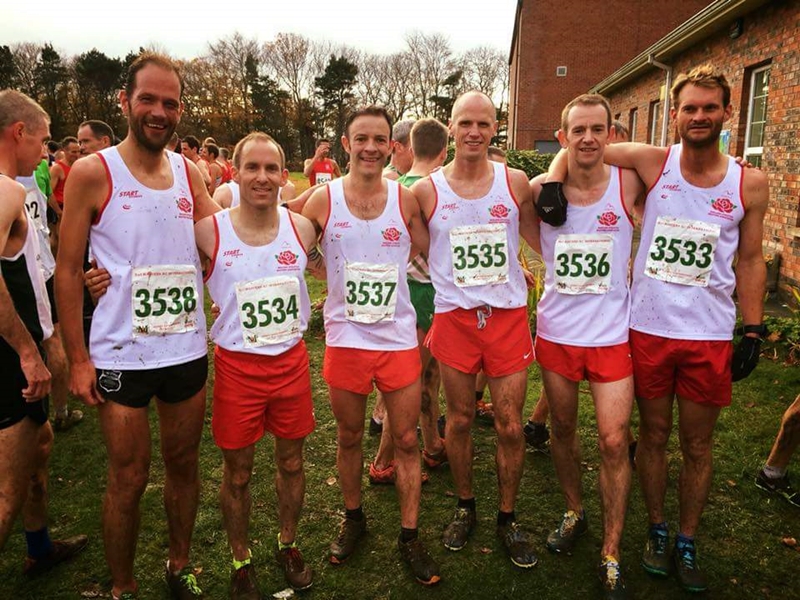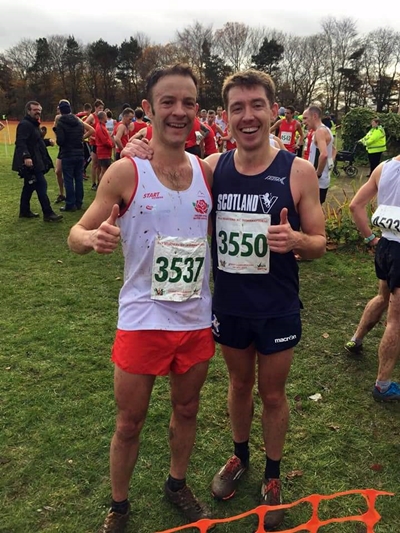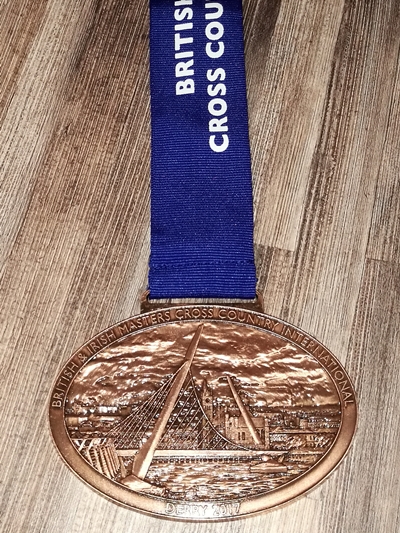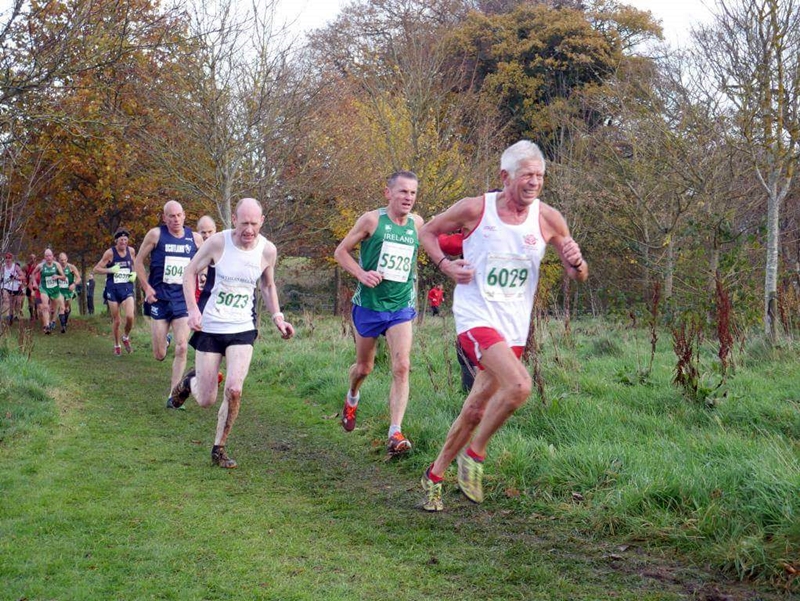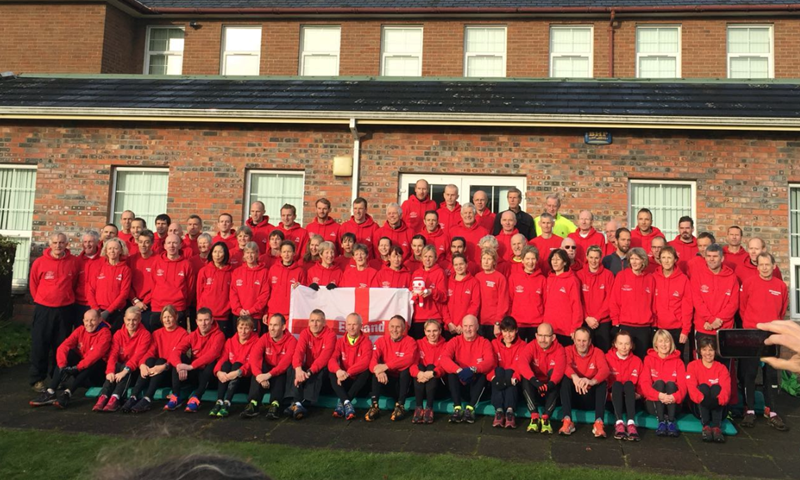 Peter Tucker and Alan Camp were both selected to represent England Masters in the British & Irish Masters International XC, Derry on 18/11/17.
Peter Tucker 21st M35 & team bronze.
Alan Camp 3rd (bronze) M60 & team bronze.
Here's a link to results http://bmaf.org.uk/british-and-irish-masters-cross-country-international/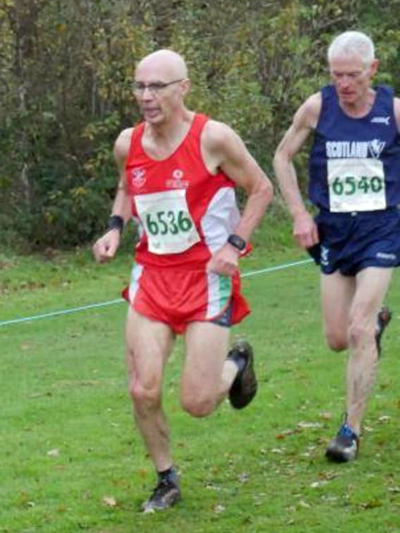 Paul Ross-Davies ran for Wales

---
11 November 2017 - Bromley Borough Primary Schools' Cross Country Competition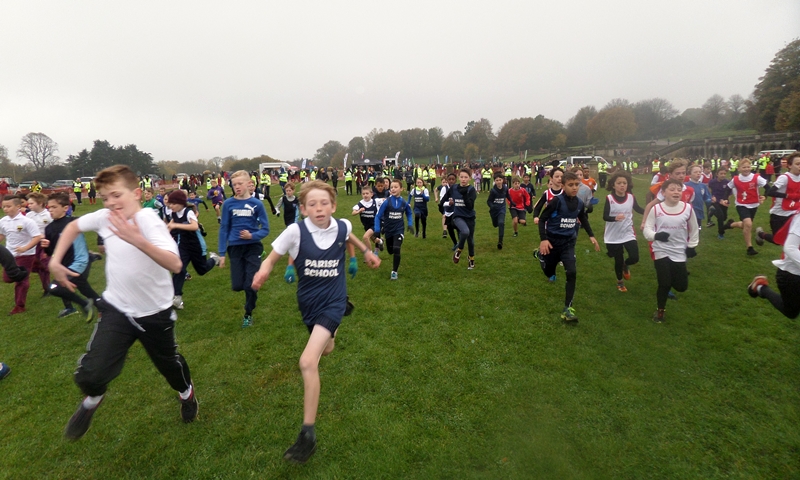 The start of the Yr 6 Boys Race.
The iconic surroundings of Crystal Palace Park played host once again to the Bromley Borough Primary Schools' Cross Country Competition that on this occasion fielded more than 50 schools. Due to the growing popularity of the event that had previously attracted a record-breaking attendance of 2200 competitors, organisers have this year decided to separate the biannual competition into race meetings for Year 5 & 6 (9-11 yrs old) pupils in November and Yrs 3 & 4 (7-9 years old) pupils in March.
The recent November race meeting drew a field of 995 pupils who were not disheartened by the challenging muddy terrain caused by the early morning's inclement conditions. Buoyed on by supportive teachers and parents, the children participating all attained successful finishes in the presence of VIP guest, Deputy Mayor of Bromley, Cllr Kevin Brooks who commendably started each of the four races.
On hand to assist with each of the races were 'hares' from The Bees Academy (junior wing of 'Blackheath and Bromley Harriers AC) who expertly led the runners around the 1800m course.
Parish CE Primary School scooped the honours in both Year 5 and 6 Girls Team Awards. Balgowan Primary School and Crofton Junior School ran out victorious with the Yr 5 and Yr 6 Boys Teams categories respectively.
Volunteer co-senior organiser, Richard Coe (PE subject leader from Parish CE Primary School, Bromley) commented, ' It is always heartening to see so many schools enter and so many children compete in this event that is reputedly the largest of its kind nationally'.
Regional Primary PE & PSHE advisor and fellow volunteer organiser, Giles Platt added, 'This event has always provided the WOW factor as anybody would gauge from attending. It is a wonderful advertisement for Crystal Palace Park in terms of its ability to host high quality borough-wide sporting initiatives.'
For further details of the event, members of the public are welcome to refer to: http://www.bpscca.co.uk/

---
4 November 2017 - National Cross Country Relays at Mansfield
The National cross country relays were once again held in Berry Hill Park, Mansfield, Nottinghamshire, on the superb course that offers everything needed for a great Championships - tough hills, woodlands, mud, grass, fast sections and all this easily accessed by the large numbers of spectators in attendance.
Dave Cordell temporarily came out of retirement to transport the tent up North before securing prime location just down the hill from the start. Fortunately a few of our keen members were also on site early and able to help put the tent up. Many thanks to Dave and all who helped with the tent.
At these Championships we are restricted to only three teams per age group. This probably affects our U15 girls most, due to the large number of U15 athletes we have but this makes competition for the team slots harder but ultimately increases standards as was proved by their unprecedented results. The A team were emphatic winners and the B team were equally impressive coming a very strong 2nd while the C team placed a very creditable 15th. Incredible results. The A team of Ava White, Morgan Squibb and Naomi Toft and the B team of Zakia Mossi, Annie Thomas and Ellie Dolby unsurprisingly all feature high up in the fastest times posted on the day.
The U20 women also enjoyed medal success winning a fine team silver with their B team finishing a good 14th. The A were led out by Birmingham University student Jess Keene (4th fastest leg), Katie Anne McDonald on leg 2 (fastest leg of the day) and Cambridge University student Niamh Bridson Hubbard (4th fastest leg).
The U13 girls teams placed 13th and 32nd.
Twenty one BBHAC boys descended on Mansfield from various locations across the country including Birmingham, Durham, West London, South London and Hayes!
The U20 men were the most successful male age group of the day combining well to recorded a fantastic 12th place finish. Joss Barber, running the 10th fastest leg of the day, got the team off to a great start. Lewis Mills continued the great work recording his fastest time at Mansfield, passing over to Charlie Davis, who despite being a fresher at Birmingham University ran a superb leg consolidating 12th. Great to have Marco Arcuri back in the fold as he made the long trip down from Durham University to lead off the incomplete B team posting a very quick time. It's impressive to see the uni boys all fit and well and putting in some terrific performances.
The U17 boys were best represented and the A team finished a high 16th. They were led out by Peter Guy running hard in his usual fashion, handing over to Callum Myatt who negotiated the tough 3k course well, before handing over to Matthew Francis who stormed around the course being rewarded with the 6th fastest time of the day. A great team effort. The B team saw Ben Gardiner continue his fine form on leg 1, finishing high up the field passing to Charlie Andrews who kept the pressure on leaving Cameron Swatton to bring the team home crossing the line in 41st.
Theo Wood and Carlos Ohler had strong runs for the C team but unfortunately we had no third leg runner to complete the team.
The U13 boys finished a creditable 30th with Ben Campbell running a great opening leg passing to Max Gregson who held his own on U13 2k lap, handing to Jamie Sears who ran a good leg for his first run in these championships. Oliver Robertson was our only B team runner but his performance puts him among the U13's best.
Tom Brash ran hard and fast on leg one in the U15 boys race passing to Will Andrews, who ran well posting a time 25 seconds quicker than last year. Will handed to Oliver Bright making his full club debut and Oliver made light work of the course powering around in the second fastest time of the day, with the team finishing 33rd. Bailey Marks and Harvey Blanden both ran well but without a third runner were unable to complete a team.
A great championship and great venue but still at least three hours away on a good journey. So many thanks must go to all the parents who made the huge effort to get our athletes to Berry Hill in plenty of time to prepare and warm up. Special thanks to Sarah Gardiner who had a people carrier full, coach Nigel Stickings, Paul Brash (who even managed a leg in the senior team) and Dan Marks (who also managed a leg in the senior team) who took over 6 hours negotiating Friday evening traffic!
It was also fabulous to have club President Nick Brooks there supporting all of our athletes and many thanks to Nick's mum for bringing him up (to Mansfield)! Great also to have immediate Past President Bill Foster at the club tent, in his capacity as a club ambassador and the endurance coach at Loughborough University.
Next fixture is the Kent League at Footscray on Saturday 11th November 2017
Paul
---
Another Weekend another cross country as they continue to come thick and fast through November.
The original aspiration of two complete teams took a bit of a hit during the week with a few injuries and unavailability.
None the less a number of Heathens took the trip north to participate in this great event.
Arriving to news that the U20 Girls had got silver medal, the U20 boys of Joss, Lewis an Charlie had run strongly for 11th and the U15 girls had won Gold and Silver there was plenty of positive vibes in the tent.
First off was the young pretender Will Fuller stepping up to his first go at two laps of this course as a full blown senior.
In some great company and this usual flying fast first leg Will rang strongly as has come to be expected holding the leaders in his sight and finishing in 15th in 15:57.
He then handed over to Ross Braden who is only recently returning from having incurred an injury sustained from going blow for blow with Will in training. He has also pleasing in that time gained some black shorts (Tom Desborough take note) Despite the unenviable task Ross put in his all and ran strongly coming back in 17:14 and placing the team in 27th.
Dan Kennedy was next up putting in a strong leg and managing to get in some good battles with those around him and pipping is former University of Nottingham team on the line for a 17:51 clocking and a 33rd overall team position.
Chris Tuck was then left with the last leg having stepped up from the B team in the week, when Pete Tucker discovered that Scotland and Mansfield are more than 5 minutes from each other. Chris managed to overtake as many as overtook him and in particular was able to pass fellow London club TVH for Southern League bragging rights. Bringing the overall finish position for the A team in 33rd. 11 places further a drift than last year.
Mentions also go to those who still turned up in the B team to represent the club. Dan Marks got stuck in to the first leg in 20:38 for 162nd and Nic 'Paul' Corry completed the team on the second leg in 23:32 for 168th when they had to drop out.
Well done to everybody that ran and great to have a team at another national event even with a lot of unavailability.
Also a mention to Phil Seseman for an awesome run today in the Leeds Abbey Dash 10k finishing 7th in 29:40 even beating last years winner Jonny Mellor.
Up The Heath
Ross, Chris and Dan