---
25 February 2023 - National Cross-Country - Bolesworth Castle, Chester
Niamh takes a well deserved Bronze medal in the Senior Women's Championships

---
3 December 2022 - KCAA Masters Cross-Country Championships - Dartford
Full results here...

---
19 November 2022 - London Youth Games Cross-Country Championships, Parliament Hill
The iconic venue of Parliament Hill played host again to the London Youth Games XC Championships, with London Boroughs pitting their best runners against each other on the country, and many Junior BBHAC athletes proudly representing Bromley.
Bromley repeated their overall victory in both boys and girls team events from 2021, with an array of excellent individual and team performances, including numerous medal-winning podium finishes, with jubilant celebrations ensuing!
Starting off with the U15 girls who placed 3rd winning bronze in the team, being led home by Megan Barlow pulling off a brilliant last 400 metres to overtake and then pull clear of the girl who was ahead of her in first place at the beginning of the last downhill, winning the gold medal with a fast finish. Megan was followed home by Luciana Smith in 12th and Lydia Witcombe in 26th.
The top three were followed by Jess Kelly in 31st, Beth Regan in 38th, Lilly Bridgeman in 42nd, Caitlin Hough in 51st, Leah Kyriacou in 53rd, Lydia Marston in 57th, Angelina Mernaka in 60th and Eva Chambers in 86th, demonstrating the strength in depth Bromley have in this age group.
The U15 boys were not to be outdone by the girls, placing 2nd overall winning silver, with their lead runners being Joe Scanes in 3rd, Joseph Hill in 7th and Lucas Elmquist-Pearson in 13th. They were well backed up by Jed Starvis 39th, Ryan Alford-Smith 45th, Tane Chambers 58th, Nathan Clark 63rd, Ben O'Grady 90th, Alex Martin 118th and Samuel Barlow 136th.
U11 girls placed 8th overall with a strong turnout of 12 runners, with Eva John a very respectable 8th, Isabella Jenkins 41st, Ava Burford 48th, Imogen Jenner-Heard 67th, Kitty Battle 93rd, Holly Alford-Smith 120th, Violet Gillinder 136th, Freya Denbow 138th, Imaniya Rutty 144th, Helen Gallagher 164th, Alice Crawford 170th and Sophia Boon 178th.
U11 boys were 10th overall, again with 12 runners, with Elliot Morris in 25th, Dexter Mein 27th, Tiago Miai-Gibbon 35th, Luke Eperon 48th, Joshua Bentley 61st, Billy Pharaoh 93rd, Henry Dobbs 111th, Oscar King 144th, Harry Ralph 162nd, Lewis Crick 167th, James Wilson 183rd and George Byrant 195th.
There was a team gold in the U13 girls event, with the 3 to score being Aoife McDonagh in 5th, Alba Homans-Yau in 7th and Kara Bryan in 10th - a very strong team performance - well done girls! They were followed home by Martha Warner 17th, Arianna Jenner-Heard 18th, Sophie Tran 24th, Amelie Ramsden 39th, Rowan Pearson 44th, Beth McGillivray 47th, Freya Pearson 48th, Evie Debruyn 53rd and Chloe Morez 64th.
U13 boys won bronze with some very strong performaces at the front of the field - their 3 to score was Kian Farrell in 6th, James Shaw in 10th and Matias Caceres in 17th, backed up by Daniel Horgan 20th, Nathan Crossan 71st, James Bunn 79th, Liam Hough 82nd, Benjamin Evans (go on son!) 112th, Aaron Crossan 125th, Jack Barlow 130th, Archie Bates in 197th and Johnny Lee in 205th.
U17 girls won gold with a very strong showing, led home by Liberty Whyte winning individual silver in 2nd, Megan Slattery just outside the medals in 4th and Isla Spink in 20th - follwoing home the 3 to score were Tallulah Ndikanwu 25th, Olivia Magee Brown 30th, Cara Gould 41st, Molly Shaw 53rd, Islay Pearson 54th, Assia El Mourtabite 61st and Lola Bischoff 74th.
U17 boys won silver with their 3 to score being Alex Middleton in 9th, Arthur Starvis in 10th and Harry Fage in 18th - they were backed up with good runs by Mark Constable 19th, Franco Hillier 23rd, Jasper Brooks 30th and Josh Healy 36th.
Well done to all the athletes, coaches, parents, supporters and to the Bromley Team Manager Jay Galley - Congratulations on yet another Bromley win!
Micah Evans

---
19 November 2022 - London Cross-Country Championships, Parliament Hill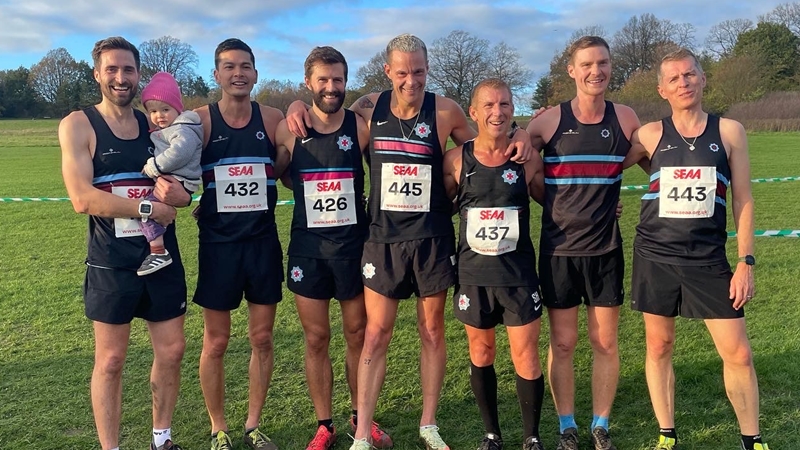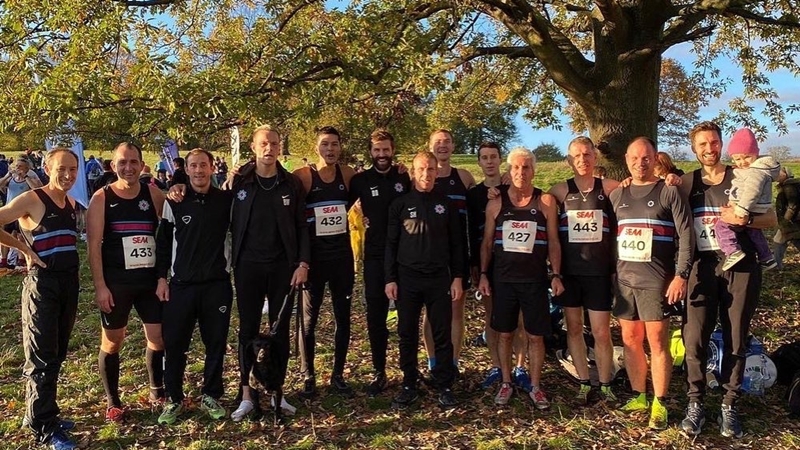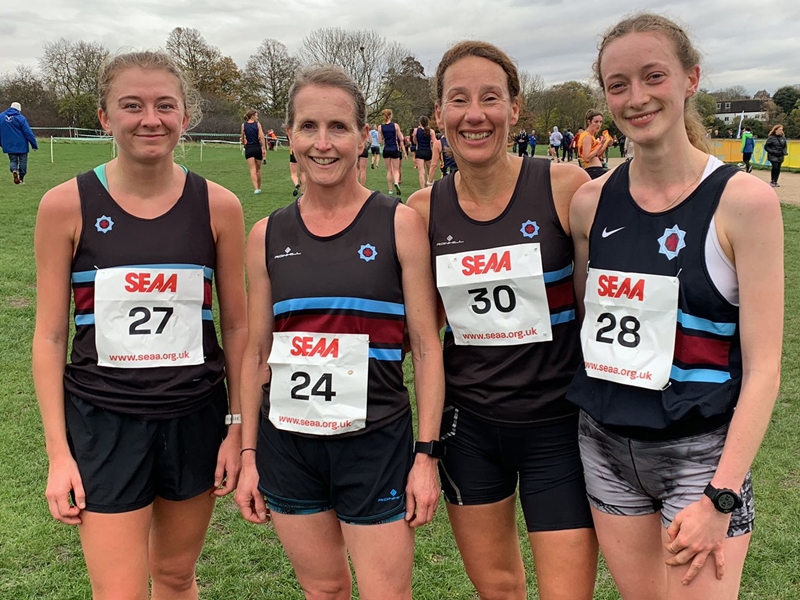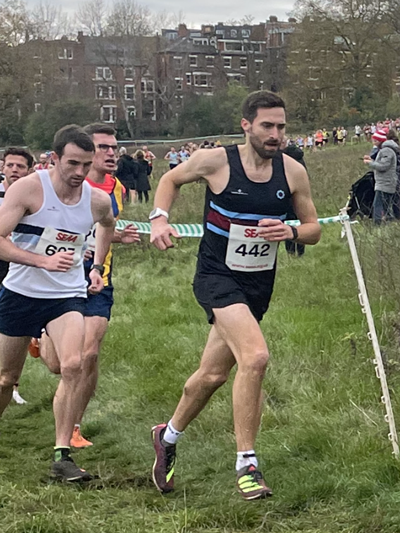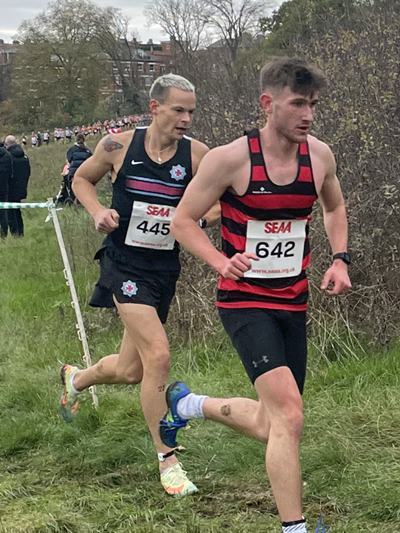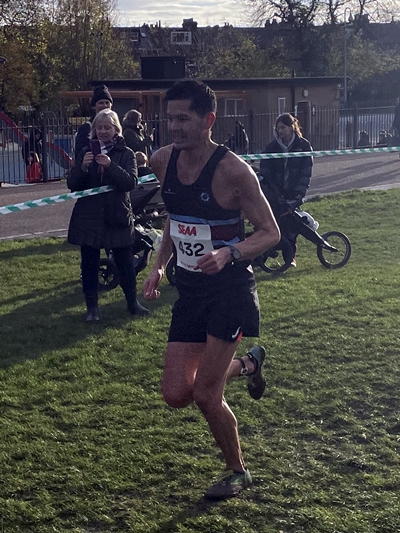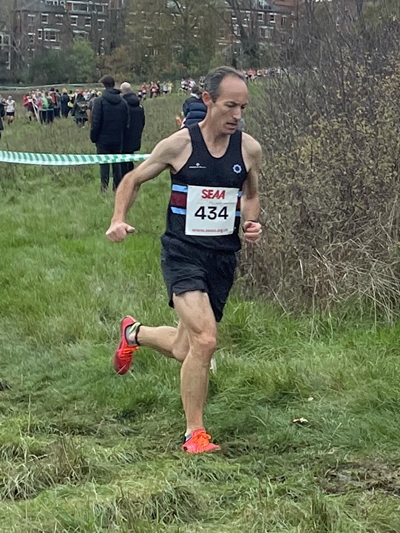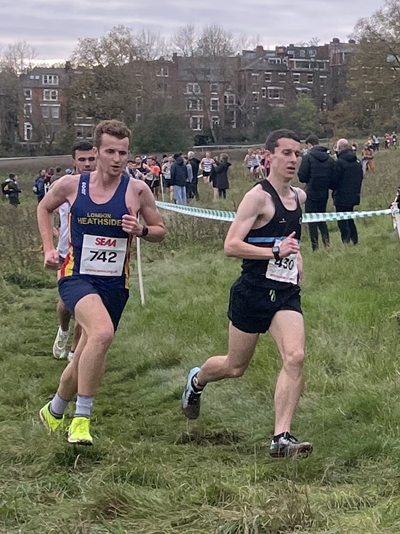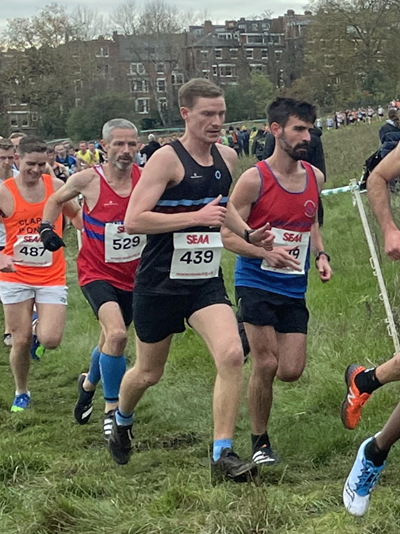 The yearly trip to Parliament Hill saw a good fielding by Blackheath seniors on Saturday for the London XC champs eventually won buy elite runner Ahmed Abdul of Ilford and Hannah Viner of Highgate.
Of those brave enough to venture out for arguably the toughest cross-country course of the season; Robert Donohue and Naomi Kingston were top for the club SM and SW crossing the line in 31st (37.45) and 16th, (22.42) respectively. Phenomenal times and performances from the Blackheath athletes.
Of the women; Jess Keene, continuing her strong season in the seniors, came next in 32nd over all (24.18). Jennie Butler and Ashley Pearson, two consistent performers this season came in next looking strong in 69th and 71st (25.52 and 26.06) to round up Blackheath senior women and earn them 10th place overall in the team competition, narrowly losing out on 9th to local rivals Cambridge Harriers by mere seconds. Well done ladies. Top place went to London Heathside this year.
A Great performance from the ever-young Alex Gibbons who came in next in 51st place with a fantastic time of 38:45 on the nearly 11K course, followed closely with the welcome return to championship competition from Martin Richardson in 55th (38.57) and the always consistent Micah Evans now back from illness in 56th 39.09 despite falling over in the muddiest part of the course, making up the 4 to score.
Strong performances from Graeme Lugar and David Adams saw them sneak inside the top 100 in 91st, and 94th positions respectively (40:25, 40:35). Blair Wilson also coming back from illness and also with an unscheduled stop within the 1st mile lol came next in 103rd with a time of 40:52.
Greg Firth came home strongly next in 141st (42.16) followed by action man Steve Hough in 197th (43.50).
Steve Evenden, was then next for the club in 262nd with a time of 46:48 seconds. Well done Steve on what is surprisingly his first ever outing at Parliament Hill. New XC member Matthew Maddocks and M65 Luigi Arcuri, both well inside the the top 400 came next in 329th and 379th (50:15 and 53.46) to round off a strong day again for Blackheath.
The men's team, beset by illness and injury managed an extremely respectable 7th place overall out of the 40 teams who scored. Top honours going to Hercules Wimbledon.
Post race drinks were well attended as usual and it was great to see everyone making a difficult journey to Parliament Hill and looking forward to next Saturday at Footscray, much more local!
Up the Heath!
Blair