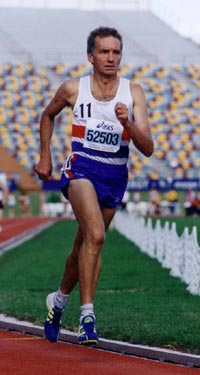 The new President of Blackheath & Bromley is Ken Daniel. Ken was born in Deptford, south-east London and moved to Catford at the age of five. Being a somewhat lazy child, he avoided Athletics at all costs and even refused point blank to represent Catford School in competition because the matches were at weekends and out of school time!
He did not take up the running game until the age of 21. He took part in a Ministry of Defence Sports Day, which he only competed in because he got a day off work… That day, Ken won the Novice 100 Meters race and collected a Cup and a nice prize; the flame was lit and he was on his way.
Ken enjoyed the winning, and wanting to take things slightly more seriously, he joined Kent AC who were based at Ladywell Track. In 1972, on just 3 sessions a week training, he competed for his club's track and cross-country teams and the Kent County at 1500 meters.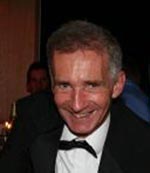 In 1979 he joined Blackheath Harriers, from Kent AC, on a free transfer a definite step up in competition. Straight away, he was good enough to secure a place in his new club's National League, road relay and cross-country teams.
At the age of 40, Ken became what is known by that horrible 'term', a Vet; he got inspired and had the desire to compete at a much higher level, as well as to keep the old age barriers at bay. He upped his training and his targets.
As a Vet, or Master as it is now known, Ken competed at National, European & World Championships - highlights for him being a member of the 4x400 Blackheath team that broke the British record in 1993 and in the same year running 4:08 dead for 1500 meters at the age of 43. A more recent high point was in 2001 when he won the National 1500 title, and in the same year, competing at the World Championships in Brisbane, Australia, where he won his 1500 metre heat and finished 9th in the final.
On his return to the UK, he capitalised on his fitness and ran a time of 4:18 6 for his favourite 1500m distance, which was one of the fastest times in the World that year. At county level in the Kent Veterans League, Ken was also a member of the clubs 4x400 team that broke the over 50's British record, which still stands to this day. He also remained unbeaten at both 800 & 1500 meters for 5 years until he was eventually beaten at the end of last summer, due to an ankle injury which wrecked his season.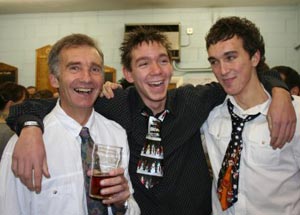 Ken now lives in Chislehurst and is the Manager of our Summer Track HQ, at the Norman Park Track, a position he has held since 1993. Ken's training has always been track based - quality over quantity every time, and working at the track has made life and training easier.
Ken has 3 sons, all competing for B&B, in the various League teams. He still claims, that on the age related scales that Vets/Masters use, he is still better than them!! But Mark, Chris and Richard may not agree…
Ken still aims to compete this coming year, but not to the same high competitive level that he was used to. He wants to devote time to be your President. He still likes to win, he still considers himself a winner, and that is the attitude that he wishes every member of the Club to adopt. Be competitive, give that little bit more effort, just go out and do it, be a winner – be as Ken always says… "Simply the Best".