Last updated 17 December 2015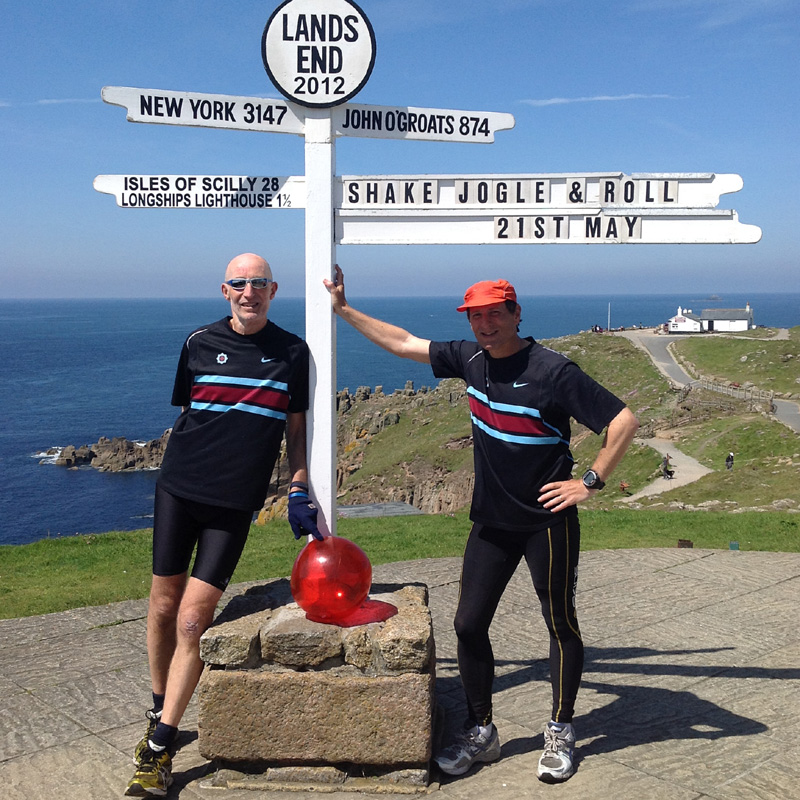 All finished, bang on schedule, what an achievement 21-05-12
The final stats are:
Total Distance - 850.3 miles - Time taken 28 days 4 hrs and 54 mins - Running time 171 hrs 51 mins and 43 seconds. 28-05-12
We crossed the line at 2.06pm this afternoon. It was a tie! Although Greg did cross the line first!! After several phone calls
and texts I can confirm that there are no words that can adequately describe how we feel. To read the rest
During this Olympic year Peter Rogers & John E Turner ran from John OíGroats to Landís End. They were raising money in aid of The Cure Parkinson's Trust.

Read their Blog and Route...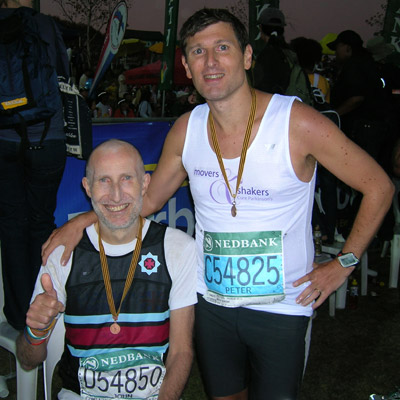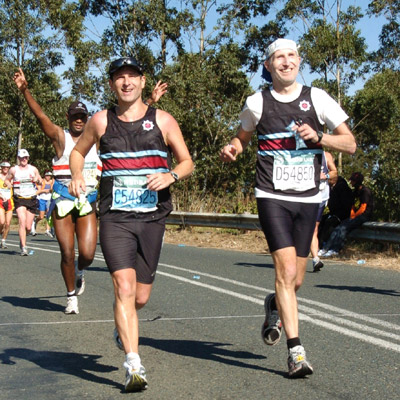 Hi All

Sorry to disappoint but this is definitely not a race - but it is a serious challenge - and our progress will be well worth following. Starting on St Georgeís Day (23 April 2012) we plan to run 30 miles a day to cover the distance in 29 days; crossing the finish line, at Landís End, on 21 May.

John and I have run hundreds of miles together over the years and we are really looking forward to our most challenging adventure yet. I think this is probably the ultimate way for us to raise money and publicity for a charity that, for personal reasons, is very dear to my heart.

To help us we have imported (at no cost to you the sponsors) all the way from Tasmania, a crazy Australian - Greg Dwyer, to look after all out needs (as cook, camper van driver, motivator and masseur) and to keep you entertained via the blog - you have been warned!

Itís a huge challenge for us but with your support I feel sure we will make it.

Download PDF of map...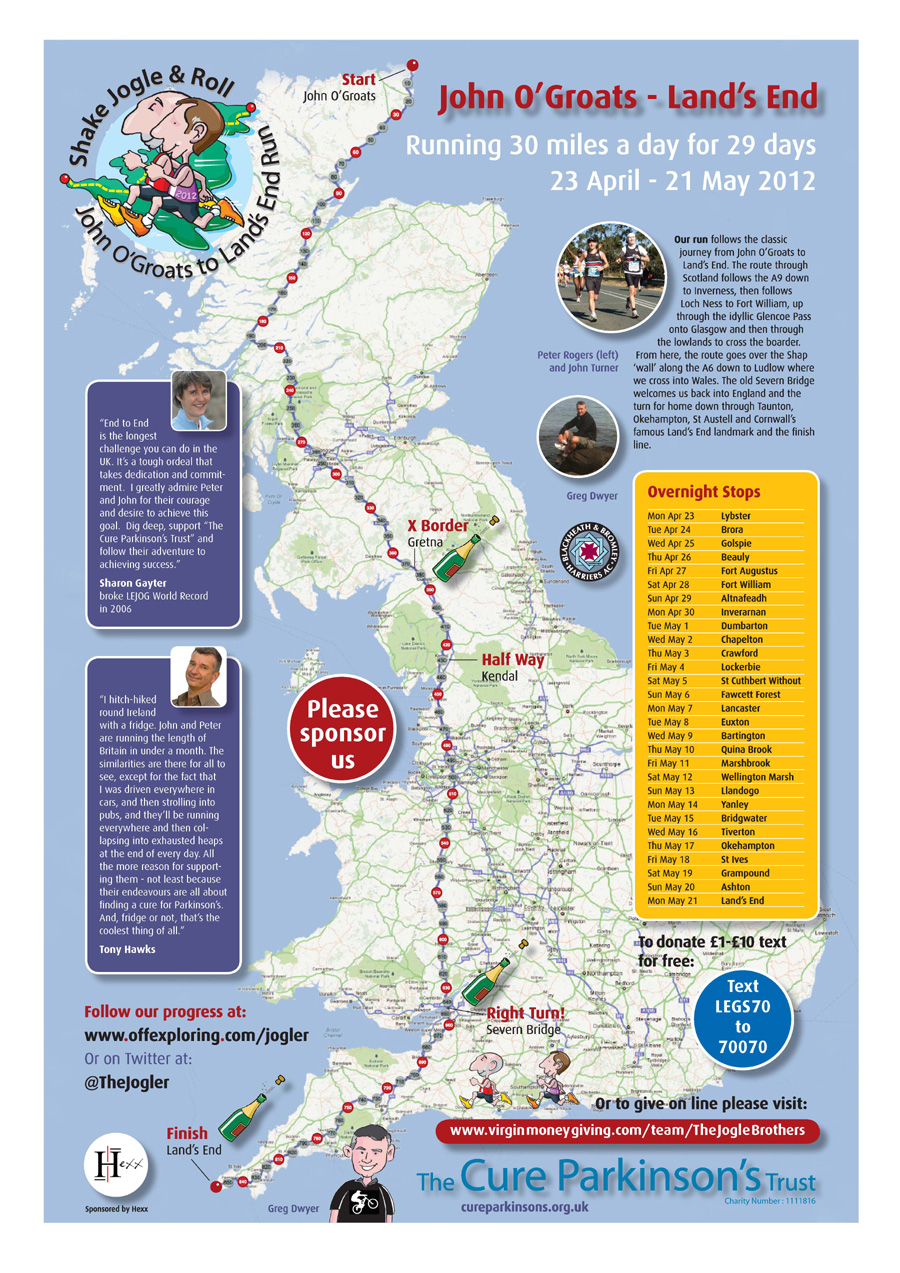 To give on line please visit: www.virginmoneygiving.com/team/TheJogleBrothers

Follow their progress at: www.offexploring.com/jogler